www.buildingcompaniesglasgow.co.uk BUILDINGS COMPANY WEB SITE
BUY A READY MADE WEB SITE WHICH CAN BE CUSTOMISED OR RE-DESIGNED TO YOUR SPECIFICATIONS
www.buildingcompaniesglasgow.co.uk BUILDINGS COMPANY WEB SITE (CLICK HERE TO VIEW SITE)
READY MADE WEB SITES ARE SITES WHICH ARE EXISTING SITES AND CURRENTLY ACTIVE ONLINE AND APPEAR INN THE GOOGLE RANKINGS.
THE ADVANTAGE OF A READY MADE SITE IS THAT WHEN YOU BUILD A NEW SITE IT CAN TAKE SOME TIME TO APPEAR INN GOGGLES RANKINGS AND WITH A READY MADE SITE THEY ARE ALREADY INN THE RANKINGS .
SOME READY MADE SITES ARE WELL ESTABLISHED SITES WITH A HIGH HIT RATES
ALL SITES COME WITH A THE EXCELLENT DOMAIN NAMES, 1 YEAR FREE WEB HOSTING AND WE WILL CUSTOMISE OR GIVE YOU A SITE TO THE YOUR SPECIFICATIONS.
A FREE CONTROL PANEL LOG IN WHICH ALLOWS YOU TO MANAGE YOUR STORE AND MAKE CHANGES TO YOUR STORE AS EASY AS UPDATING A FACE BOOK PAGE
1 YEAR FREE HOSTING (PLATINUM PACKAGE) WORTH £120 EX VAT FROM www.lowcostwebhostinguk.co.uk
FREE DOMAIN NAME
WE BASE E-COMMERCE SITES ON OUR OWN SITE THAT YOU ARE LOOKING AT RIGHT NOW, SO EVERYTHING WE HAVE ON HERE CAN BE ON YOUR STORE
EVERY DESIGN STYLE WE SELL CAN BE USED FOR ANY TYPE OF E-COMMERCE BUSINESS.
UNLIMITED- EMAIL ACCOUNTS, AUTO RESPONDERS, FORWARDING, WEB SPACE, BANDWIDTH AND AS MANY WEB PAGES AS YOU LIKE FOR NO EXTRA COST
WE SET UP YOUR WEB SITE AND HOSTING PACKAGE AND GET YOU ONLINE AND THEN GIVE YOU 1 HOUR OF FREE TRAINING, TO SHOW YOU HOW TO WORK YOUR ONLINE STORE AND HOW TO ADD PRODUCTS AND MAKE CHANGES VIA YOUR CONTROL PANEL LOG INN
Web Design Lanarkshire has web designers in Glasgow, Lanarkshire and Edinburgh.
Write a review
Your Name:
Your Review:
Note:

HTML is not translated!
Rating:
Bad
Good
Enter the code in the box below: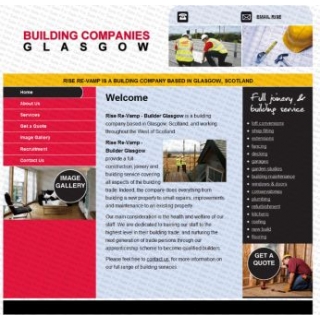 Product Code:
BUILD2
Reward Points:
0
Availability:
In Stock
Price: £500.00

Qty:
Add to Cart
Once you Click Add To Cart check the shopping cart at the top of the page..