BUY EXTRA TRAINING HOURS £30
We give 1 hour of training for free with every web site we sell which should be enough to get you started and familiar with the control panels that allow you to make change to you web site, but sometime clients want more and also want additional staff trained on the web site, therefore we charge £30 per hour for this service and you can pay for additional training hours here.
When you order additional training hours please state on your order the dates and times you would like the training to begin we usually have a 7 day waiting list for training hours but if you need the training asap we will try to fit you in.
Web Design Lanarkshire has web designers in Glasgow, Lanarkshire and Edinburgh.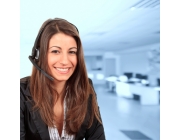 PURCHASE AS MANY ONLINE TRAINING HOURS AS YOU NEED, JUST INCREASE THE QUANTITY N..
£30.00
Showing 1 to 1 of 1 (1 Pages)